March 22, 2017: Finished the Web Service; Designed the boot (start-up) process; Test broadcast traffic priority
---
March 21, 2017: Building testing app to test network broadcast functionality
---
March 20, 2017: Building the foundation classes for the secure web service interface
---
March 17, 2017: Today we are continuing work on the Web Service.
---
March 16, 2017: Today we are working on the Web Service that allows the Sabre Node to talk to the internet-based system that allows the Sabre phone and tablet app to talk to the Sabre control system via the internet.
Also, here is a sneak preview of the app screen layout, which is customisable: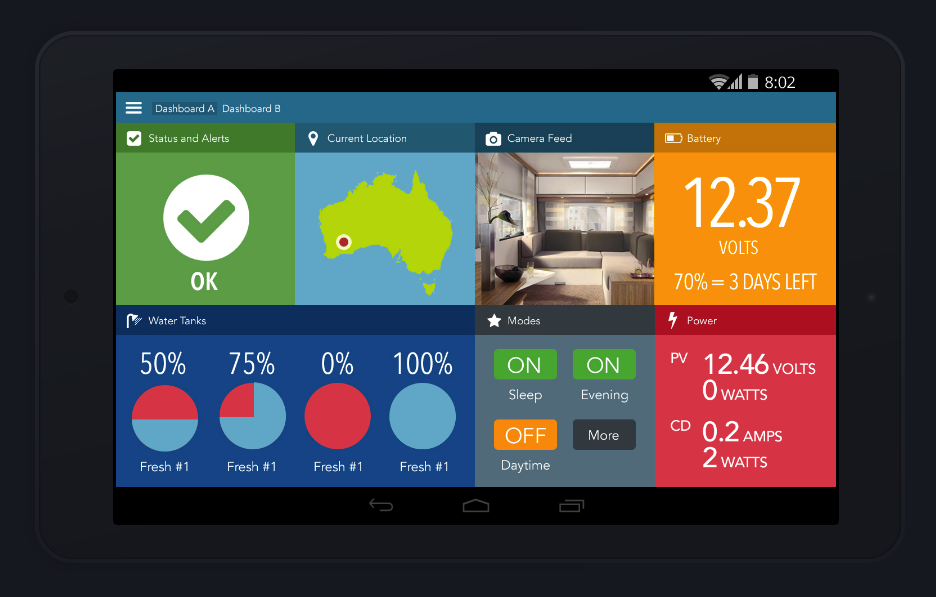 Here is an alternate dashboard: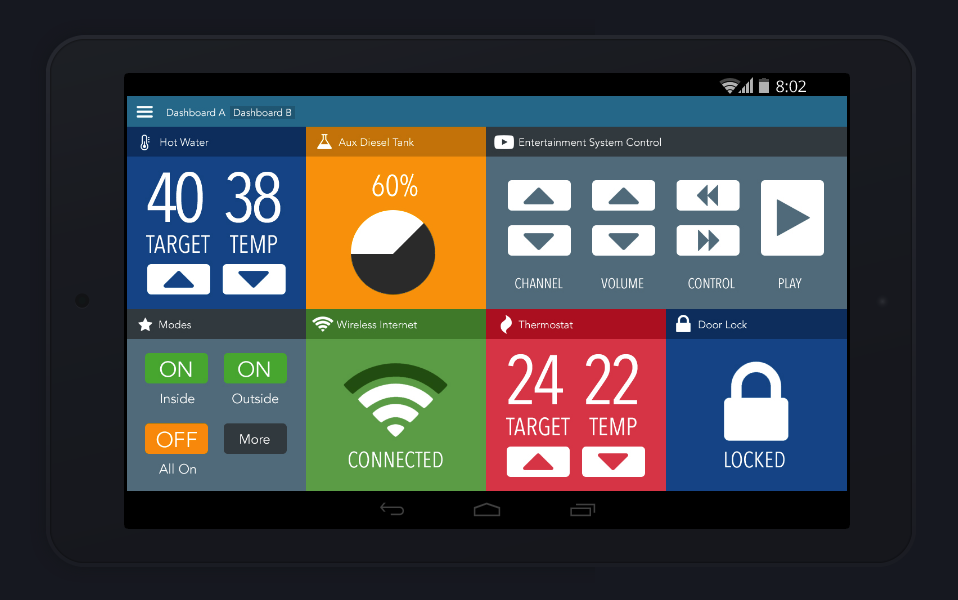 ---
March 15, 2017: Finalising the encryption routines to secure the code-base on the Sabre computer.
---
March 14, 2017: The hardware is complete, including the GPS system, current shunt and sensor module.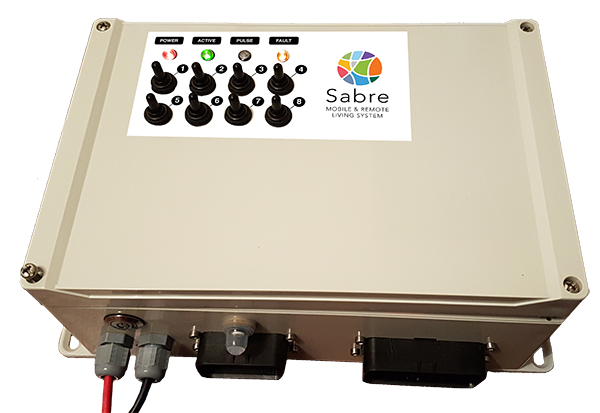 ---